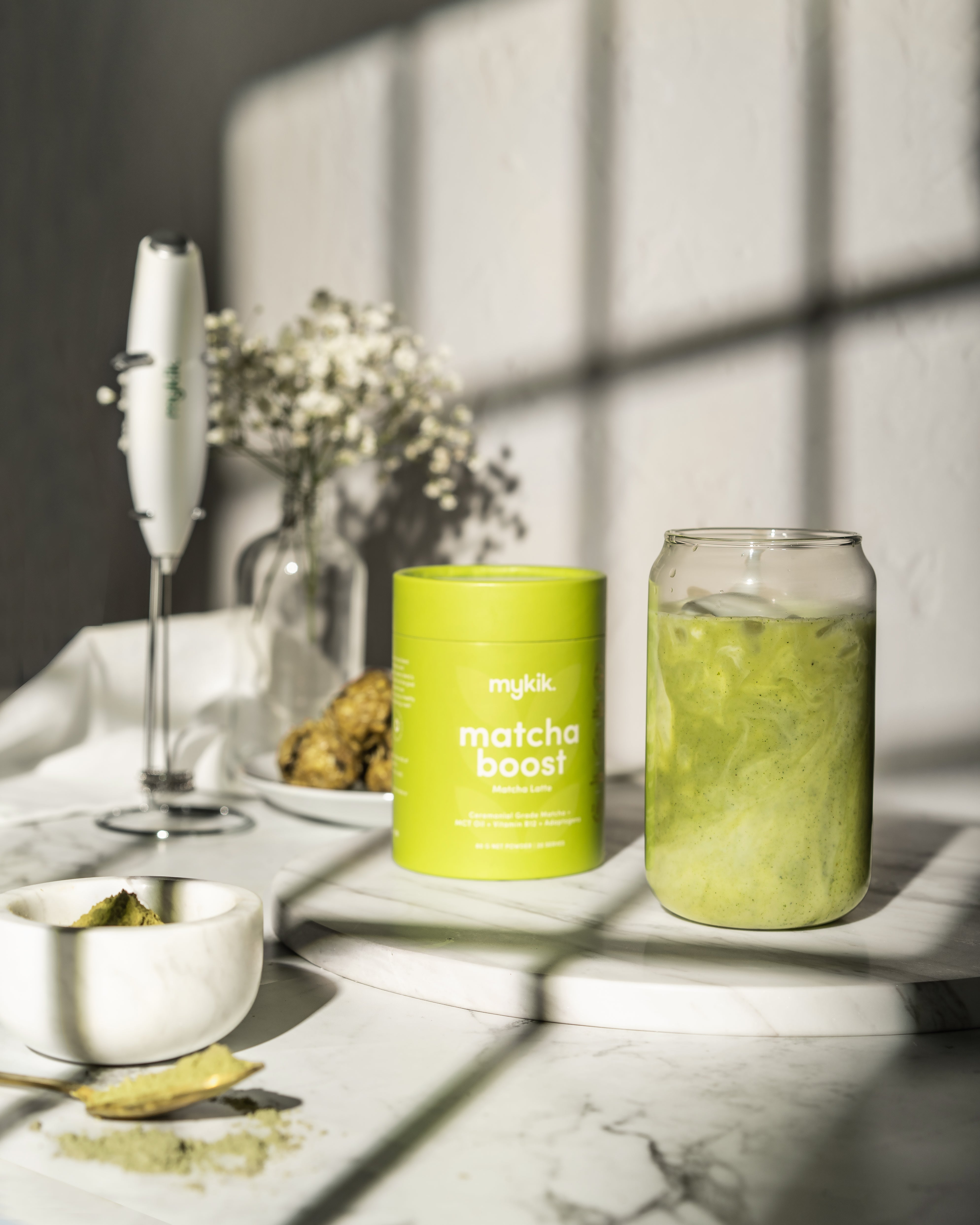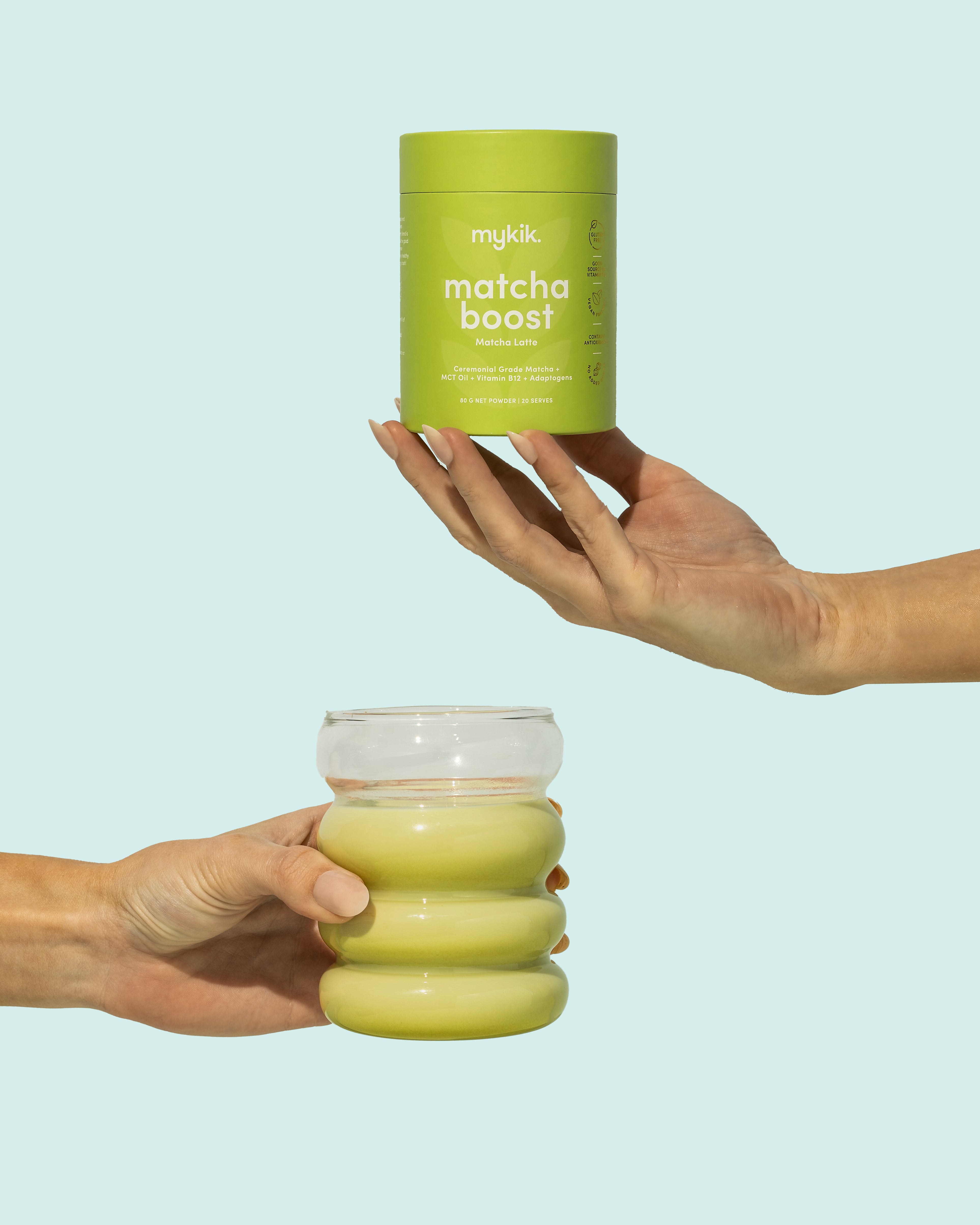 Matcha Boost Latte
More than just a delicious morning brew, Mykik's signature Matcha Latte is a functional superfood blend which delivers a nutritional hit to help you perform at your best every day. Specially formulated to support energy, focus and vitality, our ultra smooth, delightfully sweet and irresistibly creamy blend is the perfect way to start your day.
Our matcha is made from organic ceremonial grade matcha, meaning it's the purest and highest quality matcha available. Matcha Boost is gluten free, vegan friendly and packed with all the good stuff, including Vitamin B12, antioxidants and powerhouse adaptogens. Simply spoon, stir and sip- no sweetener required! 
Matcha is a finely ground powder form of green tea leaves made from the Camellia Sinensis plant however it is cultivated in such a unique way that it boasts more health benefits than a standard green tea.
Just before harvesting, the leaves are kept in the shade using bamboo, which maximises the nutrient levels and ensures the leaves become packed with amino acids and chlorophyll. Once harvested, the leaves are steamed and dried before being ground into a fine powder. Ceremonial grade Matcha is the highest quality possible and is revered for its incredible purity and taste. To create this level of quality, only the finest leaves are selected before being stone-ground into a silky-smooth powder that provides an unrivaled flavour. Regularly drinking matcha helps to keep your body protected against free radicals, while it has also been shown to support your immune system and even combat chronic diseases. The unique combination of amino acids, caffeine and L-theanine also helps to create a feeling of relaxed focus and a sustained energy boost, ensuring that the mid-afternoon lull is a thing of the past.
Ceremonial Matcha~(38%*), Lucuma~, Natural Flavour, Medium Chain Triglycerides, Prebiotic Fibre~ (Inulin), Ashwagandha Extract, Monk Fruit Extract, Maitake Extract, Panax Ginseng Extract, Vitamin B12 *Average Quantity/Quantities ~Certified Organic by ACO Certification Ltd.
Simply add 2 teaspoons of Matcha Boost to 250ml milk of choice. Enjoy me warm with frothed milk or cold with ice cubes.
Gluten-free

Powerhouse adaptogens

No added sugar

Good source of vitamin B12

Vegan friendly

Energy boost without the crash
How to use me